The views expressed here are my own and do not necessarily reflect the views of Citrix.
This year I am honoured to be presenting at UCDay 2017 (founded by MVP Andrew J. Price) which is described as being the UK's Premier Microsoft Community Conference (check out the speakers for a starters!) which is to be held on 9th October at National Motorcycle Museum, Birmingham, UK with this years sessions key focus on Microsoft Azure, Skype for Business, Office365, Exchange & Cloud. Personally I'll be delivering the following community session entitled "Deploying Citrix (Cloud) Workloads in Azure and Beyond ARA" details about my session are available at – http://www.ucday.co.uk/timetable/event/deploying-citrix-cloud-workloads-in-azure-and-beyond-ara/ and if you have any asks vs. requests for me to cover during my session please feel free to DM on Twitter @ https://twitter.com/lyndonjonmartin or LinkedIn @ https://www.linkedin.com/in/lyndonjonmartin.
On a personal note I am seriously keen myself to take the opportunity to learn, network, connect with my peers and attend some of the other knock out sessions (when its NOT my session), so be sure to check out all the sessions at – http://www.ucday.co.uk/schedule/#not-set:all delivered by community IT Pro's focused on EUC, UEM, Workspaces, Public Cloud (Azure), UC & Collaboration and more and then get registered for a ticket at – http://www.ucday.co.uk. For me attending UCDay is an absolutely MUST weather you're a customer vs. partner vs. consultant vs. vendor (think Microsoft eco-system) and it will enable you to gain invaluable insights from industry experts focused on the above topics and more from around the globe YES thats right not just the UK! Check out the speakers bios at – http://www.ucday.co.uk/ourspeakers/.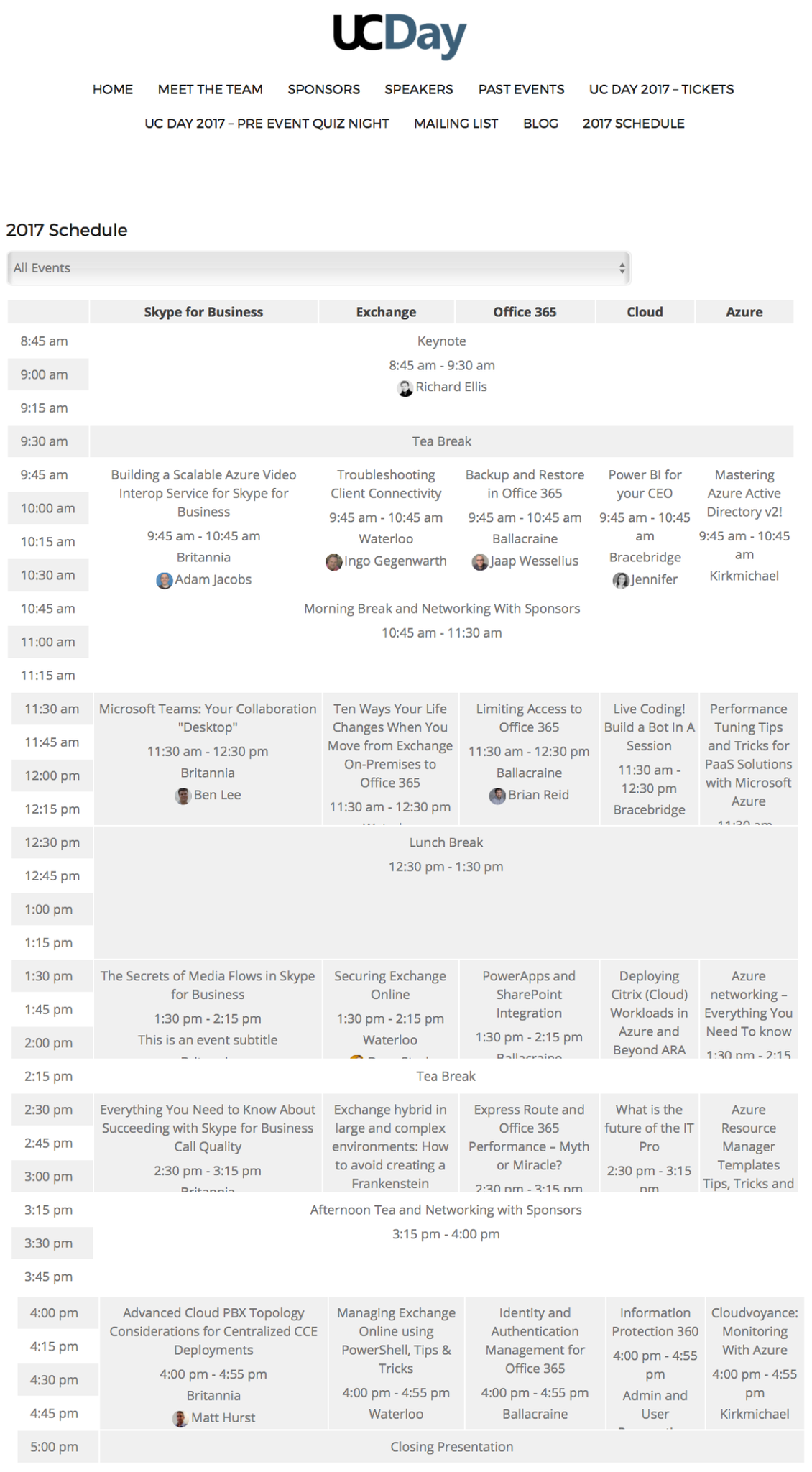 As I published this blog post it got me thinking as this is my very first UCDay I'd like to understand the origins of UCDay, how as a presenter vs. attendee on the day I can benefit from attending this great event. So I posed the following questions to the Founder of UC and Cloud Day Andrew J. Price – http://lyncme.co.uk (Personal Site) whom is also an Office Servers and Services MVP.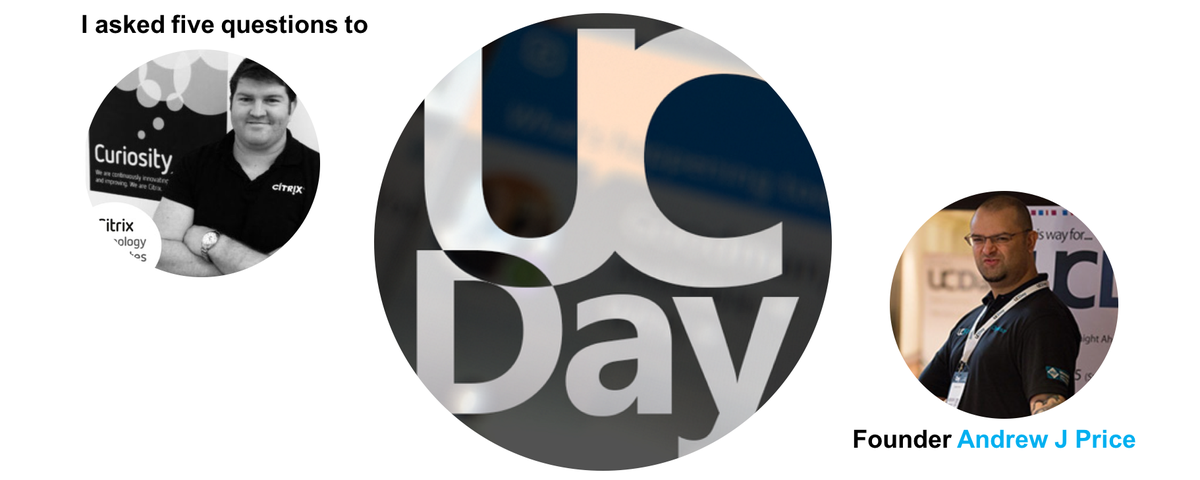 1. How has UCDay changed vs. evolved since you first founded it and delivered that first opening keynote?
UC Day has evolved from a dedicated Microsoft UC Event into a leading Community Conference focusing on all the whole Microsoft 365 stack. When I originally started this journey I never expected it to grow as much as its done over the past 3 years. There is a lot of work happening in the background to continue the growth of this event to becoming a leading EMEA region conference that is free for all to attend.
2. What can attendees expect from the day based upon your experience?
Attendees can expect an action pack day full of networking with sponsors, peers and industry leaders in all things Microsoft Cloud related. UC and Cloud Day is a perfect platform for like minded invidiuduals to learn and grow as IT Professional and create new partnerships with our sponsors.
3. What are the key takeaways for attendees about the day vs. sessions?
Attendees will be able to take away knowledge from real world scenarios that our speakers encounter during their engagements with customers, as well new professional contacts that may assist with existing or future projects.
4. You are a MVP for Office Servers and Services what is it and how many other MVP's will be at UCDay?
MVP Status is given to community leaders who go above and beyond the call of duty to share their experience with the Microsoft Community. I am recognised as Office Servers and Service MVP for my work within the Office 365 and Skype for Business communities. This year we will have over 20 MVPS across multiple award categories from around the global.
5. Any hints for what you'll be discussing in your keynote at UCDay this year?
I will be talking about the "evolution" of UC Day and handing over to Microsoft who will be delivering the latest message about the "evolving" marketspace.
---
I hope to see you at UCDay this year.
All the best,
L-J